Drake Loeb PLLC Receives 2020 Catholic Charities Caritas Award
Spring 2020
Drake Loeb PLLC was proud to be among those honored with the 2020 Catholic Charities of Orange, Sullivan, and Ulster Caritas Award during a recent virtual Gala. The firm was recognized for its work for more than a decade with Catholic Charities' Adopt-A-Family and Back-To-School drives. Other honorees included The Bruderhof, Ellenville Regional Hospital, and Thomas Kelly, who is the retired Executive Director of the Ulster County branch of Catholic Charities.
"We are deeply humbled to be recognized as a firm with this award. The work we do with these Adopt-A-Family and Back-To-School drives has become an integral part of the culture of our firm, which is about community involvement and collarborating as a team to solve problems. This recognition means so much to all of us, and we look forward to many more years of giving back to those in need through these programs," remarks Jennifer Schneider. Drake Loeb PLLC Partner Marianna R. Kennedy delivered the acceptance remarks for the firm during the virtual Gala.
We invite you to visit www.cccsos.org where you can learn more about the good works of Catholic Charities and explore donation options.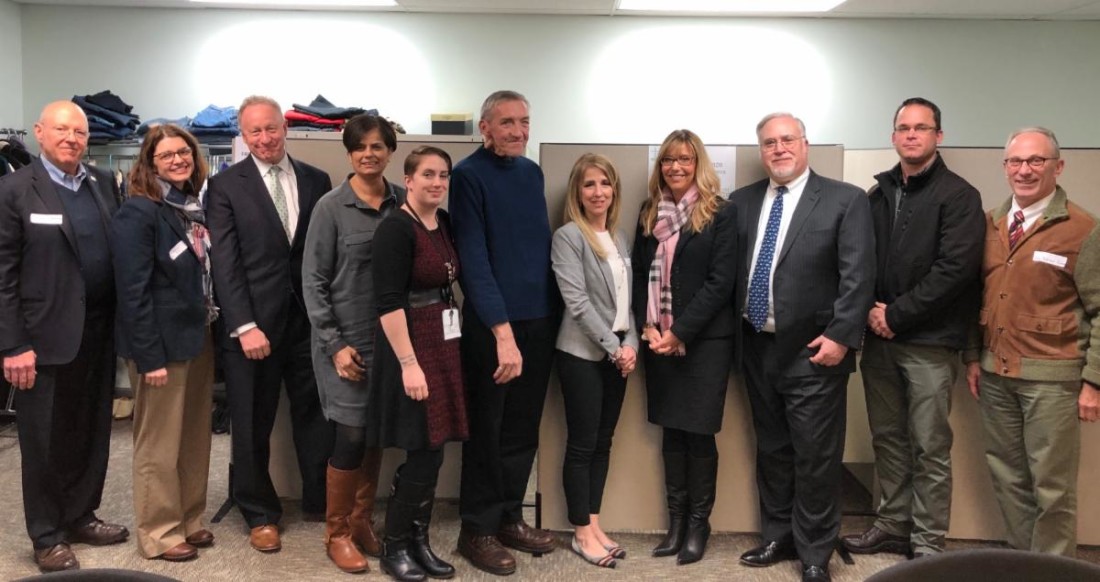 Drake Loeb PLLC legal assistant and Catholic Charities staff liaison Elaine Vigorito, Managing Attorney Jennifer Schneider, and Partner Steve Gaba along with honorees and Catholic Charities staff (pictured middle to right)