Drake Loeb Hires Montefiore Care Management Company to Review COVID-19 Onsite Procedures
Summer 2020
With the ongoing safety of its staff and guests during COVID-19 a top priority, Drake Loeb PLLC recently retained Montefiore Care Management Company - Employer Partnership Solutions to review its onsite policies and protocols.
After an extensive onsite audit, as well as a review of Drake Loeb's COVID-19 Safety Plan, Montefiore, at the time of the review, found the law firm's policies, practices, and protocols to be in compliance with the New York State Department of Health and federal CDC guidance for COVID-19 business reopening.
As Managing Attorney Jennifer L. Schneider notes, "Partnering with Greg Sandler, Director of Montefiore's Employer Partnership Solutions, was critical to our goal to be a leader in COVID-19 onsite safety. The Montefiore audit team possessed the specific environmental safety knowledge that we do not. Both the review and results really allow our staff, clients, and guests who come onsite to feel comfortable conducting business in our office."
If you are interested in the employer COVID-19 audit and support services Montefiore offers, we invite you to contact Greg Sandler in Employer Partnership Solutions at Montefiore Health System at 201.704.3768 or grsandler@montefiore.org.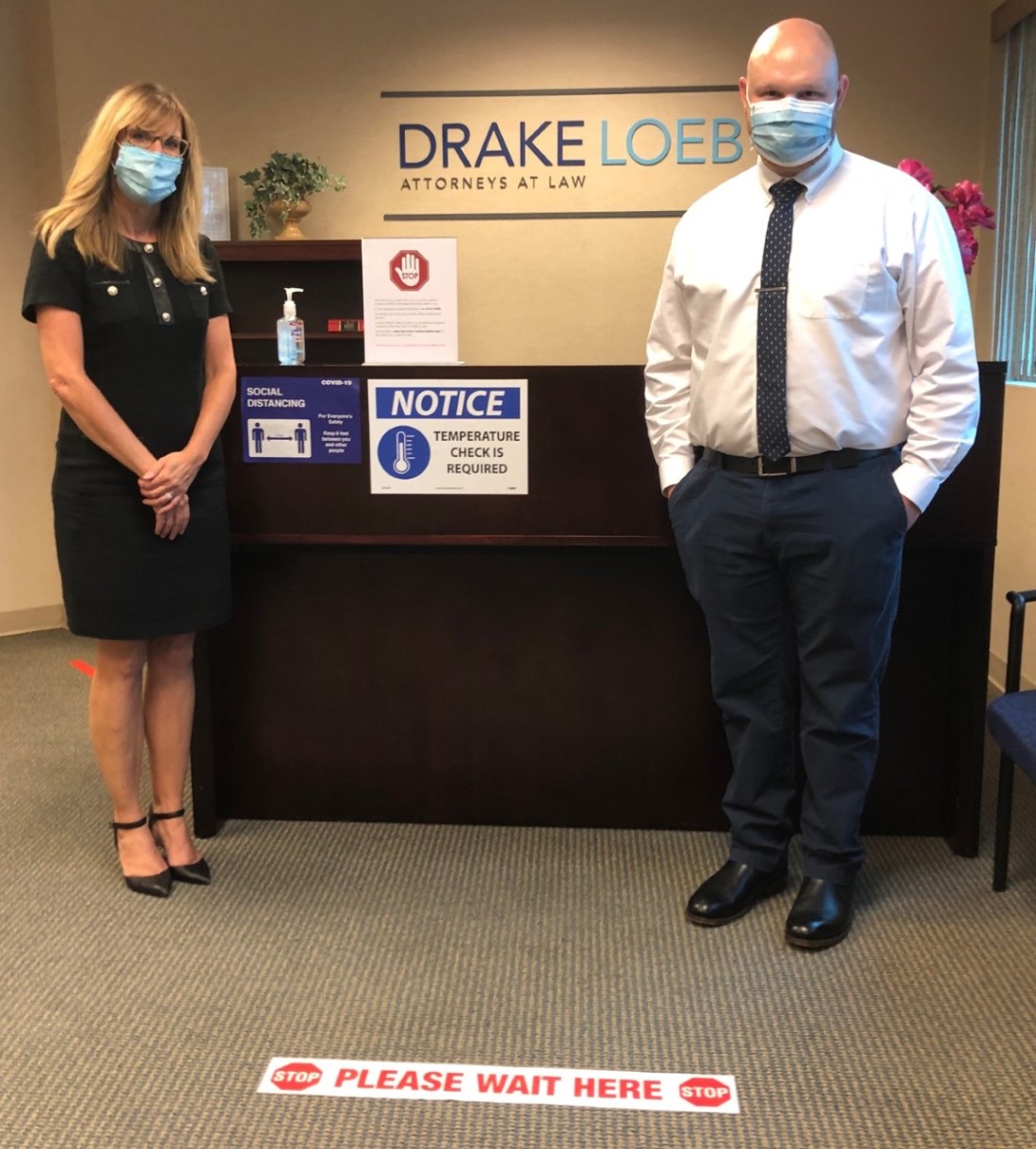 From Left: Drake Loeb PLLC Managing Attorney and Domenic Baratta, CSP, HEM, CHSP, CHEP, CFI-I, Montefiore Environmental Health and Safety Manager during the onsite audit